HOLIDAY ACCOMODATION IN SHETLAND

MIDFIELD AND ASKALONG, BARDISTER, OLLABERRY
(The Panorama below is the
view from in front of the houses)
---
---

Situated in the North Mainland of the Shetland Isles, and set against a magnificent backdrop of Gluss Isle, Yell and Yell Sound, the scenery is varied and makes good walking country. The coast is never far away. The area abounds with wild flowers and the bird life is varied. For the angler, fishing is available in the many lochs and voes.
This is a perfect area for the outdoor enthusiast or those merely seeking to get away from it all. With the modern facilities available at Askalong and Midfield we believe you will have a most enjoyable holiday.

Each of the two houses is detailed on a seperate page with pictures of all the main features, and more views.
ASKALONG, MIDFIELD, BARDISTER, OLLABERRY
MIDFIELD, BARDISTER, OLLABERRY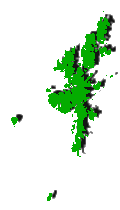 Click Here to see a detailed map of Shetland.
Local Services
Post Office - Ollaberry, 3 miles
Shop - Ollaberry, 1 mile from house, a good general store with petrol and diesel
Bus - departs Ollaberry for Lerwick 7:30 and 10:00am. Returns from Lerwick 4.10 and 5.00 pm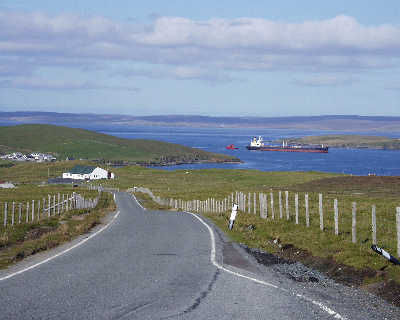 USEFUL LINKS
Shetland Weather
Holidays and Tours
Shetland Knitwear